Book Travelling Thursdays is a group on Goodreads where every Thursday there is a new theme and to participate you pick one book! From this book you show the cover it has in your country, your favorite cover option and your least favorite cover option! This weeks theme is a book where music is a big part of the story. My book for this week is The Perks of Being a Wallflower by Stephen Chbosky. I am choosing this book because of the musical connections Charlie experienced with Sam and Patrick. I haven't read any books where music is the main focus point, so this is the short cut I am going with!
Here is the cover edition I read: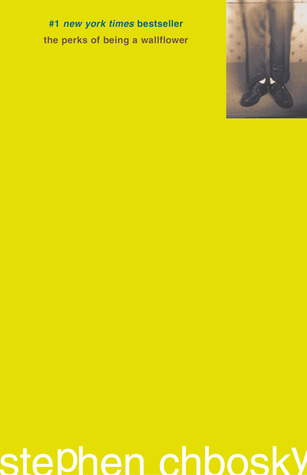 I like how plainfully simple it is. This is truly a wallflower cover. Normally I love intricate covers, but I really do not mind this.
Least Favorite Cover:
Basically, I hate book covers featuring the movie actors. The book came before the movie and I do not know, something just ticks me off seeing a movie poster as a cover of a book. A personal problem, I suppose? This is the Spanish cover, although there is also English versions with the movie poster as the cover. I just so happened to copy and paste the Spanish one.
Favorite Cover:
This is the German cover. I think it is beautiful. Since the book is written in letters, I love how this book cover is like a crumpled up piece of paper (truly one of Charlie's letters).
---
The Perks of Being a Wallflower is a great book and after doing this post I actually really want to pick it up and read it again! Who knows? Maybe I will!